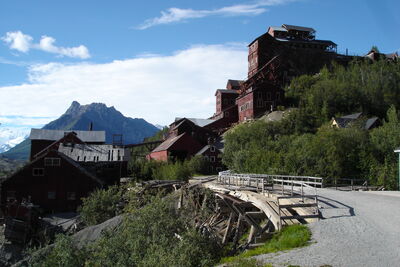 Copper Hills Relay (Valor's sabotage map) is based on a real location in the Alaskan wilderness: The Kennecott Mines.
Kennecott, also known as Kennecott Mines or AHRS Site No. XMC-001, is an abandoned mining camp in the Valdez-Cordova Census Area in the U.S. state of Alaska that was the center of activity for several copper mines. The camp and mines are now a National Historic Landmark District administered by the National ParkService.
It is located north of Valdez at 61°29′10″N 142°53′19″W / 61.48611°N 142.88861°W / 61.48611; -142.88861, inside Wrangell-St. Elias National Park and Preserve.

It was declared a National historic landmark in 1986.
Check out more info here
Ad blocker interference detected!
Wikia is a free-to-use site that makes money from advertising. We have a modified experience for viewers using ad blockers

Wikia is not accessible if you've made further modifications. Remove the custom ad blocker rule(s) and the page will load as expected.