Main article: Assault Rifle
The M4A1 Carbine is a Tier 1 Assault Rifle of Valor.
"The M4A1's best feature is its versatility, excelling in a wide range of performance metrics. It's accuracy, rate of fire and firepower are all good, but together they offer the user a consistently excellent response to enemy action."
M4A1 Carbine
Accuracy: 4.13/8.0
Stability: 6.97/8.0
Damage: 3.65/8.0
Rate of Fire: 6.75/8.0
Capacity: 30 'rounds in a Box Magazine. '180 'rounds in reserve.
Cost: N/A (Starter Weapon)
Weight: 5C
Reload Time: Medium-Fast
Attachments
Edit
Sights (Increase Weapon Accuracy)
Firepoint

Suppressor .............2c (Undetected by sensors when firing, but decreases accuracy.)

Underbarrel

Foregrip .....................2c (reduce recoil of the assault rifle.)
Grenade Launcher ...4c (Adds the ability to fire grenades.)
Bipod..........................2c(reduces recoil when deployed)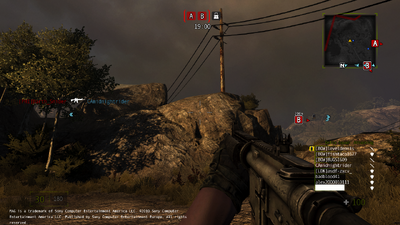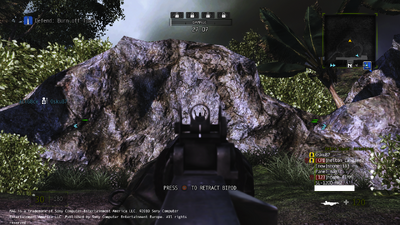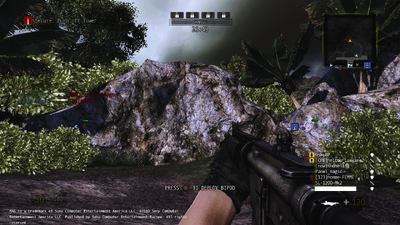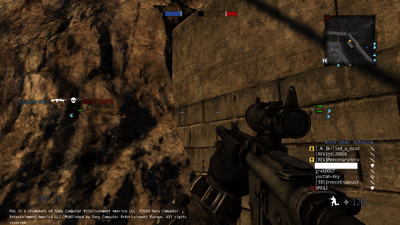 Ad blocker interference detected!
Wikia is a free-to-use site that makes money from advertising. We have a modified experience for viewers using ad blockers

Wikia is not accessible if you've made further modifications. Remove the custom ad blocker rule(s) and the page will load as expected.