Main article: Sniper Rifle
Rollins LRSS
Damage

8.0/8.0

Attachments
Magazine

7 x 4

Maximum Ammunition

21

Unlocked at level (Class)

4 (Marksman)

Cost in Skill Points

5

Reload Time

Medium-Slow

Rate of Fire

1.3/8.0

Weight

1000cc

Fire Mode

Single/Bolt Action

Used by
The Rollins LRSS is a Tier 3 Sniper Rifle of Valor. It is modeled after the Cheytac M200 Intervention.
The Rollins LRSS uses a smaller bullet that is more accurate and carries more energy at long ranges than bigger rifles. Resulting in a sniper rifle that approaches perfection in terms of precision and control.
Rollins LRSS
Accuracy: 7.9/8.0
Stability: 1.0/8.0
Damage: 8.0/8.0
Rate of Fire: 1.3/8.0
Capacity: 7 'rounds in a Box Magazine. 28 'rounds in reserve.
Reload Time: Medium-Slow
The Valor Tier 3 sniper is not a .50 Cal, it's chambered in special .408(but it does the same damage in game,) but it has the added bonus of 7 rounds a mag, as opposed to 5 rounds for the other factions' Tier 3 rifles.
Because of its high damage and accuracy, It's usually a one hit kill, and for this reason many players prefer to use it over the L96AW
Attachments
Edit
Sights (Increase Weapon Accuracy)
Firepoint
Underbarrel

Bipod..........................0c(reduces recoil when deployed) FIXED ON WEAPON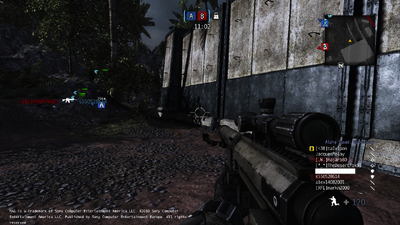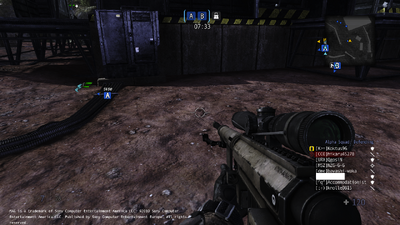 Ad blocker interference detected!
Wikia is a free-to-use site that makes money from advertising. We have a modified experience for viewers using ad blockers

Wikia is not accessible if you've made further modifications. Remove the custom ad blocker rule(s) and the page will load as expected.