Main article: Shotgun
T-195
Damage

5.1

Attachments
Magazine

9 x 10

Maximum Ammunition

90

Unlocked at level (Class)

5 (Close Quarters)

Cost in Skill Points

1800CP

Reload Time

Very Slow (Full Reload)

Rate of Fire

2.125

Weight

600cc (Pre-1.06)
400cc

Fire Mode

Semi

Used by
"The T-195 12-gauge shotgun gives the soldier few options at long range but more than makes up for this with superior firepower at close range."
The S.V.E.R. shotgun is a good shotgun, but difficult to use effectively as all shotguns are. It has a slight advantage in refire time in comparison to the Valor shotgun.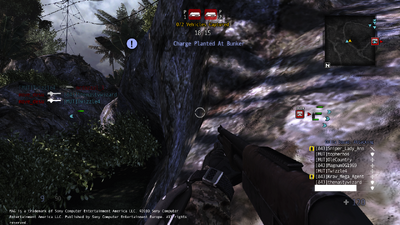 Ad blocker interference detected!
Wikia is a free-to-use site that makes money from advertising. We have a modified experience for viewers using ad blockers

Wikia is not accessible if you've made further modifications. Remove the custom ad blocker rule(s) and the page will load as expected.